Our philosophy
We believe music brings people together and is a powerful vehicle for self-expression, self-discovery and boundless creativity. Music can be a lifelong companion offering years of happiness as both a music-maker and educated listener. The discipline, focus and confidence cultivated through learning music translates to all aspects of life and can lead to a more well-rounded perspective on the world. And besides, music is fun!
Trina brings a unique teaching style that blends Suzuki pedagogy with her background in Music Therapy. She believes in an individualized holistic approach, emphasizing technique and repertoire, self awareness and mastery, creativity and enjoyment. Yearly recitals for family and friends give the students an opportunity to experience performing solo pieces and chamber music in classical and non-classical/improvised settings. Additionally, students get the opportunity to play in community spaces such as Nursing Homes which helps develop meaningful connections to music making while giving back to the local community.
As a Carnatic violin teacher, Arun passes on his traditional upbringing in music, emphasizing a strong foundation in the fundamentals of raga and tala, vocal and ear training, and various aspects of improvisation. These tools prepare the student to internalize the music, allowing for a deep understanding of melody and rhythm and the ability to express themselves musically. Building this musical foundation helps create aware, thinking musicians ready to absorb new lessons and find their musical voice. As an oral tradition that has been passed down for generations, Indian Classical music is an authentic way to learn about the intricate traditions of Indian cultural.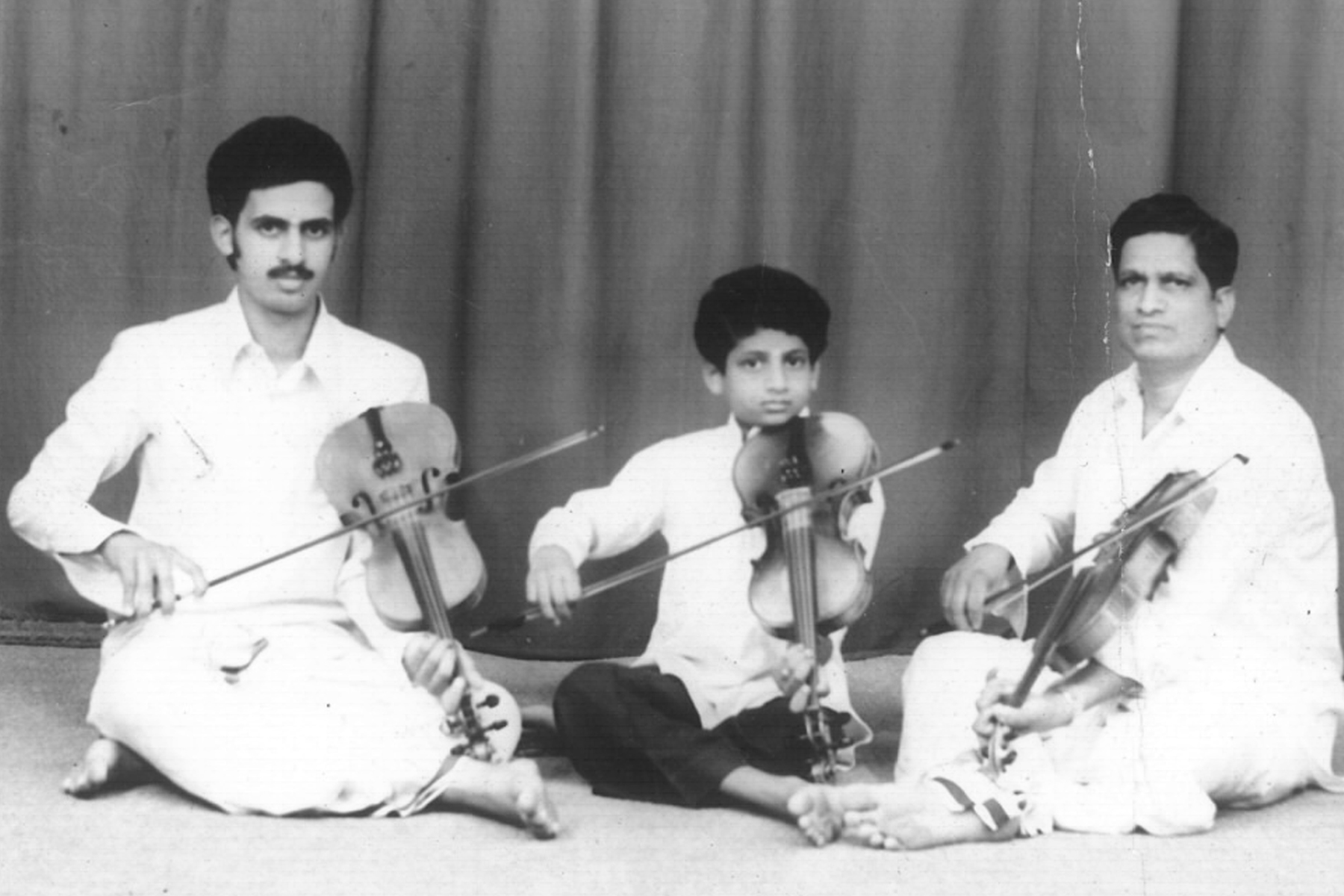 The violin is one of the most versatile instruments in the world and was introduced to India around the 18th century by European colonialists. Baluswami Dikshitar is credited as the first musician to experiment adapting Carnatic Classical techniques and repertoire on the violin. The violin's uncanny ability to emulate the human voice naturally lent itself to becoming the instrument of choice for accompaniment in all Carnatic Classical music concerts. It subsequently developed as a popular solo instrument in Carnatic music. In the hands of great Carnatic musicians, the scope of violin's capability has grown considerably.